A Private Secondary School in Singapore
Besides providing primary education, TLS Academy also functions as an EduTrust-certified private secondary school in Singapore to provide individualised and holistic private education for both local and international students.
We cater to students from Grade 1 to Grade 12 (equivalent to primary to post-secondary education). Upon completion, graduating students will receive an American High School Diploma.
Since its inception, TLS Academy has enrolled over 200 international students from over 20 nationalities.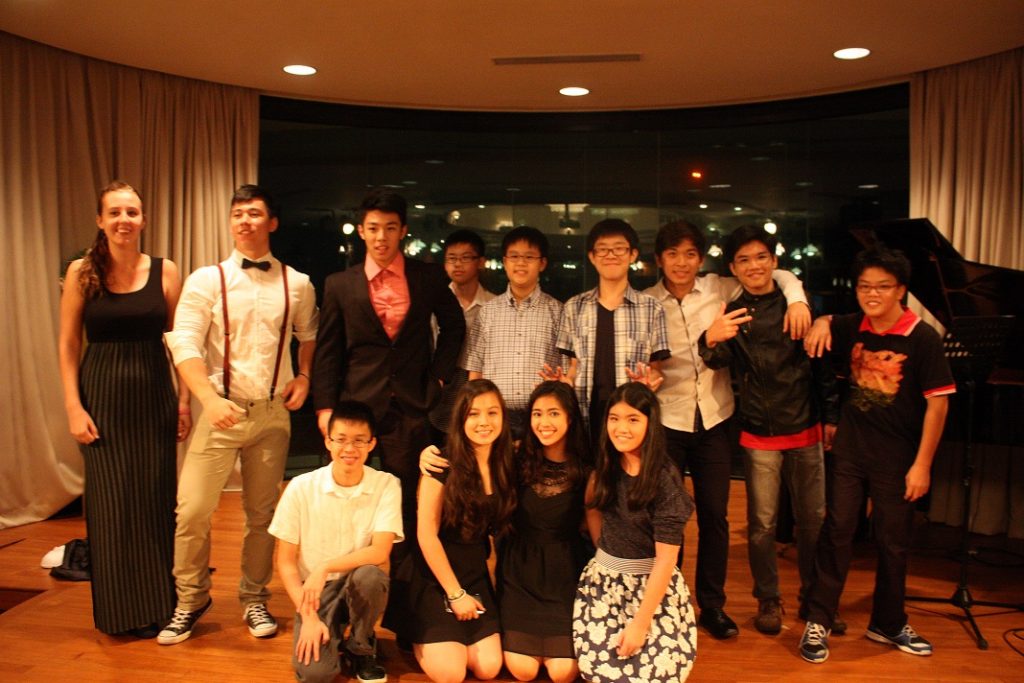 At TLS Academy, learning is individualised to suit each and every student's pace. Every student is encouraged to learn more actively, and nurtured to love learning that stays with them throughout their lives.
Our holistic and individualised approach to learning allows us to cater to each child's academic, social and psychological needs. The needs of each student are met at their individual performance level. Each student advance through the curriculum at their optimum rate of achievement. Depending on the student's rate of academic development and level of motivation, he or she may graduate before or beyond his or her chronological age.
Because of the individualised and holistic nature of our programme, many students who face academic or social challenges in other schools may find TLS Academy conducive and accommodative.
Student counselling and mentoring also form part of our method to ensure students perform at their best without being bogged down by problems and stresses in life.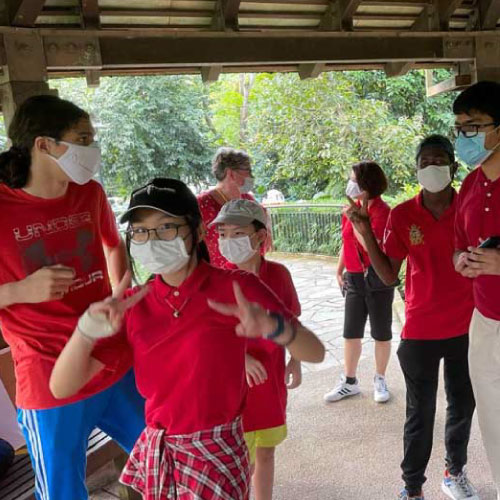 Centrally located in Singapore within 8 minutes' walk of Newton MRT station, TLS Academy currently occupies a total floor area of approximately 84 sq. metres at 10 Winstedt Road (next to ACS Junior School).
The facility includes a Learning Centre (Training Room) designed to hold a maximum capacity of 30 students, a reception/ rest area and an office.
The EduTrust Certification Scheme is a quality assurance scheme administered by the Committee for Private Education (CPE) for Private Education Institutions (PEIs) in Singapore. It aims to distinguish private schools that are able to maintain a high standard of quality in the overall provision of education services and make continual improvements that lead to positive student outcomes.
There are 7 criteria under the EduTrust Certification Scheme¹:
Management Commitment and Responsibilities
Corporate Governance and Administration
External Recruitment Agents
Student Protections and Support Services
Academic Processes and Student Assessment
Achievement of Student and Graduate Outcomes
Quality Assurance, Monitoring and Results
TLS Academy is an EduTrust-certified Private Education Institution (PEI) in Singapore.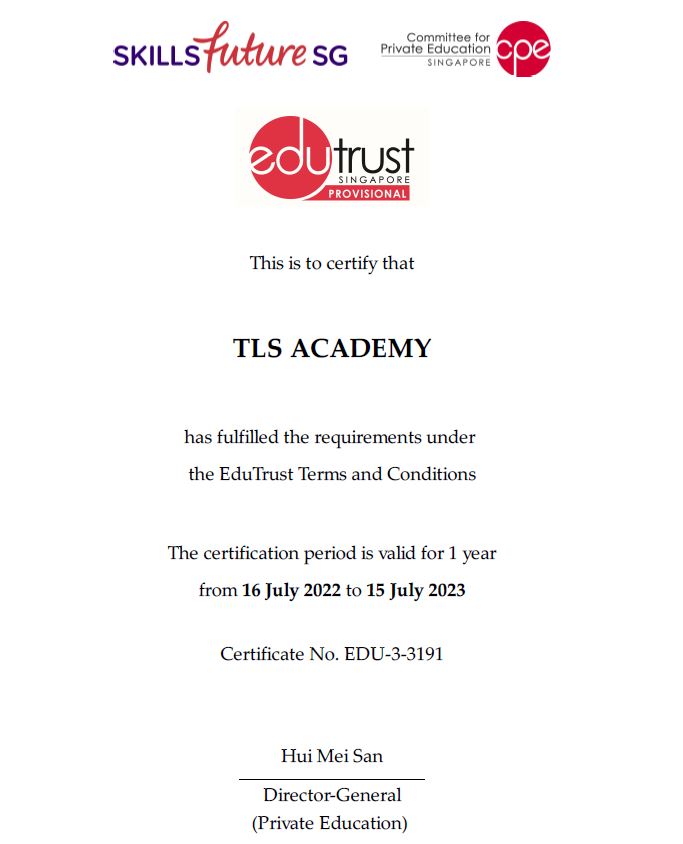 The Committee for Private Education (CPE) was appointed by SkillsFuture Singapore (SSG) Board in October 2016 to carry out its functions and powers relating to private education under the Private Education Act.
The CPE is supported by a team of dedicated staff from SSG to regulate the sector, provide student services, consumer education and facilitate capability development efforts to uplift standards in the local private education industry.
TLS Academy is registered as a Private Education Institute with the Committee for Private Education.
For more information, please refer to the Committee for Private Education (CPE), which is part of SkillsFuture Singapore (SSG) website at https://www.ssg-wsg.gov.sg/.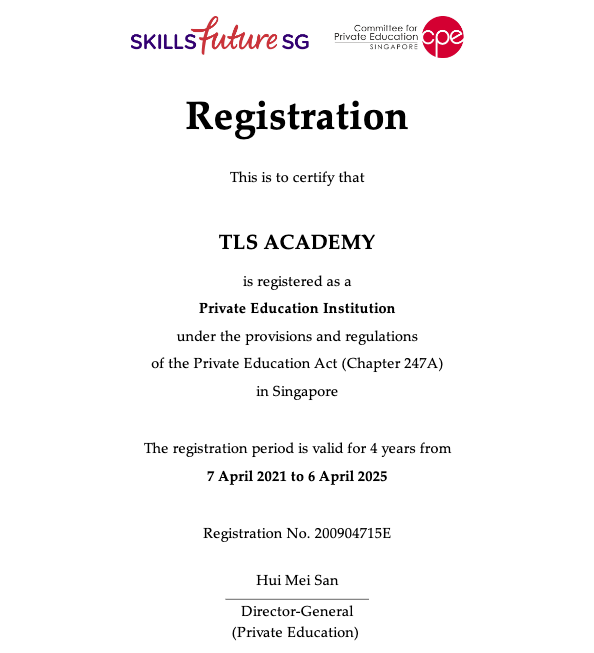 We envision a spirit of excellence in every student, victorious in living and soaring like an eagle.
We are committed to a holistic education based on Christian principles, transforming lives and nurturing leaders of tomorrow.
We aim to instil in every student Excellence, Integrity, Resilience, Compassion and Humility.
"TLS Academy has played a huge role in my academic success. Before coming to TLS, I had a poor academic background. I want to say a big thank you to my supervisors and teachers at TLS Academy, for their guidance and encouragement and enabling my grades to soar. TLS Academy not only helped me develop academically, but also grow spiritually. "
"I had an amazing journey with TLS Academy. The curriculum allowed me to pursue my passion of bodybuilding while I finished by high school diploma. I am very grateful to God for giving me the opportunity to be a student of TLS Academy."
"When I first came to TLS Academy, I was the quietest person in class as I lacked the confidence to speak English, which is my second language. After 3 years of education at TLS Academy, I have become a confident person, actively engaging in discussion, conversation and even presentation. I must admit the English program and the drama classes at TLS Academy has helped me tremendously in my confidence and in the command of the English Language."
"Without the pedagogical approach that TLS academy has in supporting my educational journey, I would not have been the independent, inquisitive learner I am today. Not only has the curriculum built me a foundation in the general subjects required for my higher educational pursuits, but it has also imbued in me the time management skills, critical thinking skills, and given me the time to pursue other extracurricular activities without compromising on my academic progress. I must admit these invaluable skills have helped me complete successfully my Honours degree in Biochemistry at the University of British Columbia, while accomplishing numerous academic scholarships and maintaining my position on the Dean's list for all my years at UBC."