5 Things Expat Parents Should Know Before Enrolling in a Private School in Singapore
In a previous post on, 'A Guide to Private Education in Singapore for Foreigners', we explored the education landscape in Singapore. In this article, we are going to explore the essential things that expat parents should know, before enrolling their child in a private school in Singapore.
Everything Expat Parents Need to Know About Singapore's Curriculum
Singapore runs a uniform national curriculum that the ministry of education oversees. This national curriclum includes the "Desired Outcomes of Education" which focuses on 8 core values:
Character development
Self-management skills
Communication skills
Literacy and numeracy
Information skills
Thinking skills and creativity
Knowledge application skills
The curriculum for children in various stages is as follows:
Early Childhood Education Curriculum
Early childhood education's curriculum is based on the Nurturing Early Learners (NEL) framework, which aims at encouraging curiosity, competency, and active learning in preschoolers. The key learning areas under this framework are aesthetics/  creative expression, the discovery of the world, language/ literacy, motor skills development, numeracy, and social/ emotional development.
Primary School Curriculum
Singapore's primary school curriculum aims at ensuring that children have a solid learning foundation and can harness their full potential. It comprises subject-based learning, knowledge skills, and character development. Primary school students learn English language, mother tongue language, mathematics, science, art, music, physical education, social studies, and character/ citizenship education.
Secondary School Curriculum
Students can get admission to secondary schools based on their talents and strengths. Their Primary School Leaving Examination (PSLE) results will determine if they enroll in secondary school under Express, Normal (academic), or Normal (technical) streams.
Under the Express stream, students can do a four-year course and take a GCE O-level examination or a six-year Express Integrated Program without the GCE O-level test. Instead, they will go directly to taking the GCE A-level examination.
Common subjects offered under the secondary school curriculum include English language, mother tongue languages, mathematics, science, physical education, arts education, character/citizenship education, humanities, and principle of accounts.
Private School Curriculum
In public schools, most decisions are headed and implemented by the government. Hence, all public schools teach the same curricula. Meanwhile, private schools are not required by law to adhere to the national curriculum. 
Instead, they are free to choose their preferred curriculum. This means that they can either follow the national curriculum, as all public schools do, or they can choose another curriculum.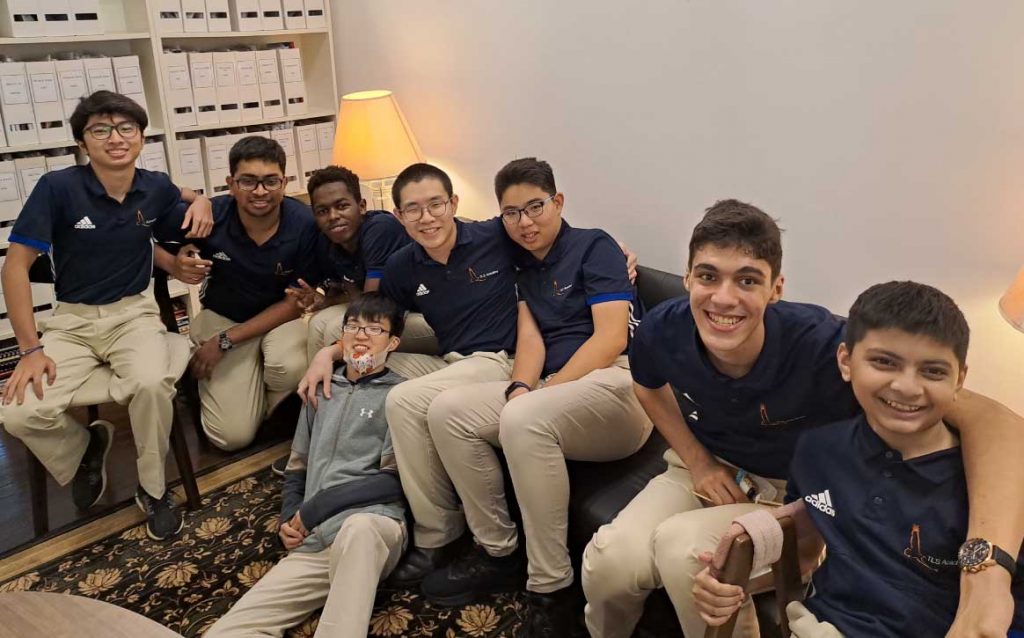 What Expat Parents Should Know About The PEI-Student Contract
PEIs typically enter a binding written contract with students enrolled with them. Students who are below 18 will have their parents enter the contract on their behalf. The contract contains the students' and parents' biodata, course information and fees, refund policies, and additional information. It also comprises course details, course fees, installments, miscellaneous fees, and refund table schedules. This contract should be carefully read through, and parents should clarify any potential doubts they may have before signing on it.
How Expat Parents Can Acquire Student Pass for Their Child in Singapore
After gaining admission to a PEI, foreign students must apply for and obtain a student pass to study. However, they can be exempted if they have an immigration exemption order or a short-term visit pass for short courses.
Here is how expat parents can help acquire a student pass for their child in an approved PEI:
Have Your Documents Ready
Documents needed to obtain a student pass include the PEI's registration acknowledgment letter, travel documents, birth certificates, personal information, educational background, employment history, and financial support. Students may also need to provide their residential address, local contact details, passports, and vaccination details for children 12 years and below.
Foreign students from specific countries may need to provide a security deposit of S$1,000, S$1,500, or S$5,000 depending on their country. These students will get a security deposit refund if they meet the requirements of the security bond upon departing Singapore.
Apply for the Student Pass
Expat parents should help their child apply for their student pass as soon as they get into the country.
Foreign students will be required to pay a non-refundable fee of S$30 via Visa, Mastercard, American Express credit cards, or Internet Direct Debit.
Medical Examination for Foreign Students
Expat parents should be aware that full-time foreign students aged 13 and above in Singapore will need to undergo a medical examination in their country before traveling as required by the Immigration and Checkpoints Authority (ICA).
Students will typically receive their medical report no later than 48 hours after the tests.
Useful Information and Contacts
Expat parents need to have valuable contacts at their fingertips. This ensures that they can make full use of public services and get the necessary assistance to navigate the various challenges that may emerge from the enrolment process.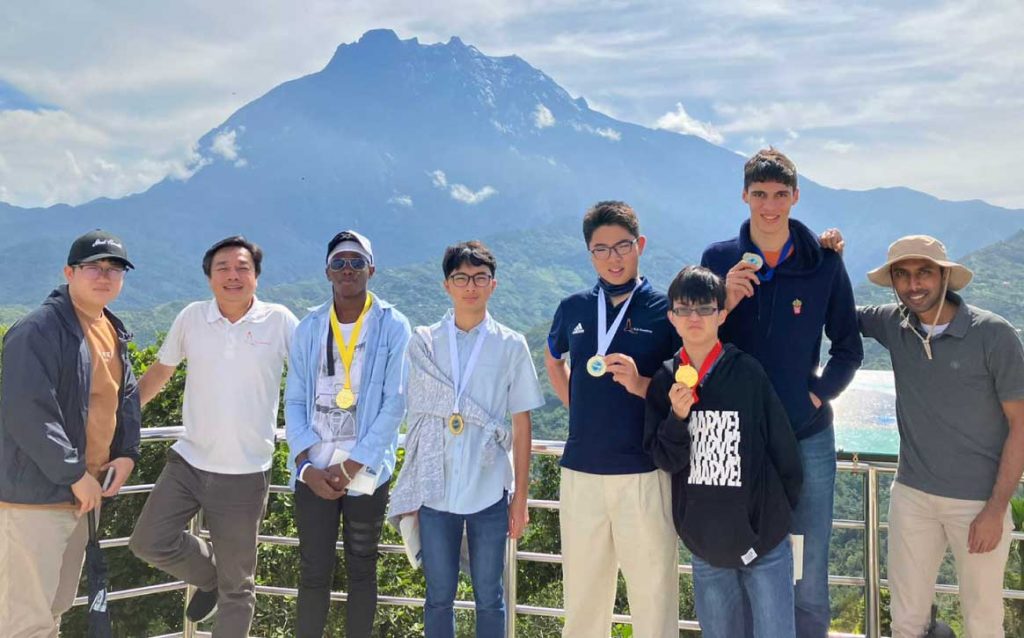 Essential Contacts and Websites of Public Services
These are the essential contacts for foreign students in Singapore:
Ministry of Education
1, North Buona Vista Drive, 138675, Singapore
Tel: 68722220
Fax: 67755826
Website: www.moe.gov.sg
Ministry of Foreign Affairs
1 Sherwood Road, Tanglin, 248163, Singapore 
Telephone Number: 63798000
Duty Office: 63798000, 63798855
Website: www.mfa.gov.sg
Police emergencies -999
Police Emergency SMS – 71999
Police Hotline – 1800 255 0000
SCDF Ambulance and Fire Service – 995
Non-Emergency Ambulance Service – 1777
Traffic Police Information Hotline – 6547 0000
A Holistic Private Education in Singapore
In Singapore's diversified educational landscape, it is essential to enroll your child in a school that emphasizes holistic development to open doors of opportunity for the child's future. At TLS Academy, education is about instilling wisdom in every student's heart and life, not just academic training. 
TLS Academy uses the Accelerated Christian Education Curriculum, which is founded on the customized, biblical-based education concept. The program's fundamental goal is the "philosophy of learning," as opposed to the old premise of the "philosophy of teaching" in traditional education.
The program incorporates a theistic perspective in which biblical ideas and ideal character attributes are presented in character strips and motivating formats. Through our program, every child is built to be a leader of tomorrow.