Why Private Schools in Singapore May Be a Better Option for Your Child
Singaporeans place a high value on education and are constantly looking for ways to give their children the best opportunities in life. Private schools in Singapore can be a better option for parents seeking more individualised attention and a more comprehensive range of curricular options for their children's socio-emotional and cognitive development.
In order to find the best private school for kids, parents should consider several key factors, such as the school's reputation, facilities, and teaching methods. Ultimately, parents should seek out an institution that will provide their children with an enriching educational experience that will help them succeed both academically and socially.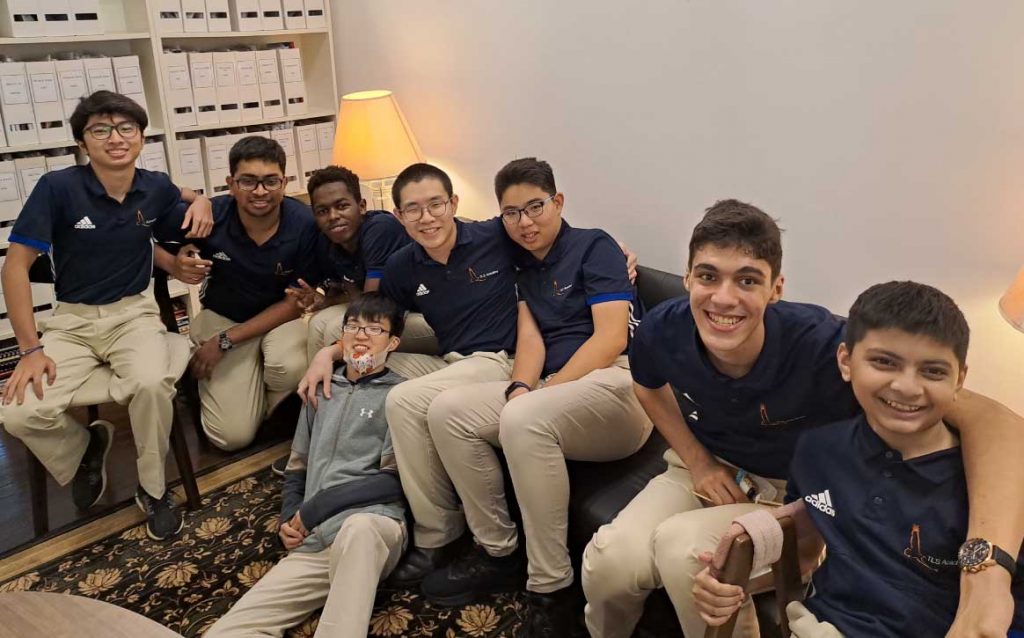 Things You Need to Know about Private Education in Singapore
Some private schools in Singapore offer outstanding education, additional resources and great facilities to assist children in their development. Nevertheless, here are a few things parents need to know about private education in Singapore before applying:
School Registration: Check if the private school you are applying for is registered with the Committee for Private Education (CPE).
EduTrust Certification: Not all private institutions registered with CPE are EduTrust-certified. This is particularly important for foreign students, as the Student Pass application will only be approved if the PEI is EduTrust-certified.
Fee Protection: Ask if the PEI has a suitable fee protection scheme (FPS) in place. The FPS protects the students' fees if  the private school cannot continue operating due to insolvency and/ or regulatory closure.
Partner Institution: Research if the degree or diploma awarded by the school is recognized by the industry.
Benefits of Choosing Private SchoolS in Singapore
It is a well-known fact that Singapore has one of the best education systems in the world. The country's students rank among the top achievers in international assessments such as Program for International Student Assessment (PISA) and Trends in International Mathematics and Science Study (TIMSS). This stellar performance could be attributed to the Singapore government's educational policies and the quality of the teaching workforce in the country.
Some private schools in Singapore, particularly, outperform with their individualised and holistic education for local and international students, focusing on independent learning. Additionally, private schools typically have more strict and international academic standards, which can help students develop a stronger work ethic and achieve greater academic success. Here are some more benefits of choosing a private school in Singapore.
Smaller Class Sizes Compared to Public Schools
The Singapore Department of Education produced a study that revealed private schools had 13 students per full-time equivalent instructor, whereas public schools had 16. Nearly 36% of the private schools in Singapore had teacher-student ratios of 1:10 or lower. This average ratio in public schools was merely 10%. A smaller class size allows the instructor to focus on all the students, spending more time on each student.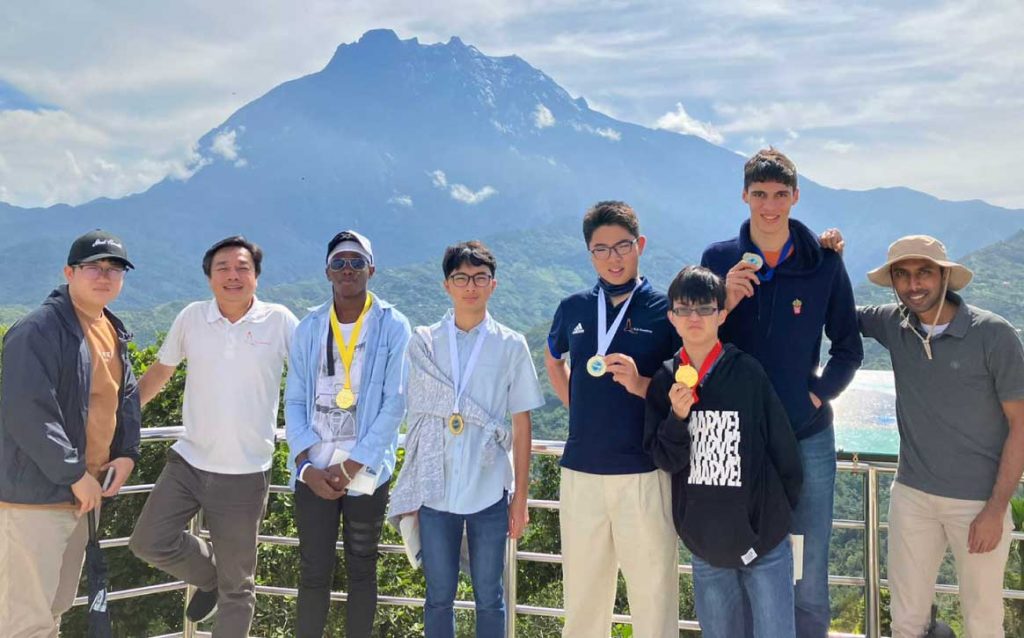 Better Teacher to Student Ratio
The average class sizes in Singapore's public schools are 32 and 36 for primary and secondary levels respectively. Whereas private institutions provide a more personalised learning approach; thus, the class size is 24 on average, keeping the student-teacher ratio as low as possible. This allows teachers to spend time on each individual student while also focusing their attention where it matters most and teaching concepts through hands on application rather than lectures or readings alone.
Strong Sense of Community
A sense of community is a compassionate behavior that connects people of various backgrounds. A strong sense of community can provide social support, boost morale and help people feel attached to each other in a large group.
In private schools, this sense of community creates a bond that helps students be more engaged in their learning. It helps them have positive relationships with their teachers and peers, which can greatly help reduce bullying and other forms of aggression between peers. This can be especially important for returning Singaporeans who may be unfamiliar with the system.
Students may do better as well when parents are involved. Schools with effective parent engagement have higher teacher morale and parental approval ratings. The effectiveness of school programs that include parents outperforms those without.
Community among teachers has been known to benefit student learning. Encouraging and motivating teachers to work together seamlessly towards a common goal takes the pressure off of any single teacher. This also allows students to receive an education that is clearer and far more consistent than if each teacher was working independently.
Private Schools in Singapore Usually Adopt an Internationally-Recognised Curriculum
Private schools in Singapore generally follow internationally-acknowledged curriculums, such as the International Baccalaureate (IB) curriculum by Switzerland, the International Primary Curriculum (IPC) by the United Kingdom or the Accelerated Christian Education (ACE) program by the School of Tomorrow of the USA. This allows students to gain an internationally-recognized qualification, which can help them when they pursue tertiary education or careers overseas.
Private Schools May Practice Alternative Teaching Methods
Most public schools follow a regular, syllabus-based learning approach where schools offer a specified curriculum based on a set of standards or a syllabus that is followed each academic year. Conversely, private schools in Singapore use a curriculum often tailored to meet the needs of individual students. They are allowed to use alternative teaching methods, as they can be more engaging for students and help them learn in a way that is best suited for them.
For a successful future for students, a private school program can adopt a multitude of teaching approaches, such as enquiry-based learning, experiential learning or independent learning. These methods allow students to learn at their own pace, focus on topics that interest them most and develop skills such as critical thinking and independent research.
Compared to the teaching methods in public schools, there are many benefits to alternative teaching methods in private schools, including:
Improved student engagement and motivation levels
Increased learning outcomes, as students can focus on topics that interest them most
Development of the skills needed for success in today's fast-paced workplace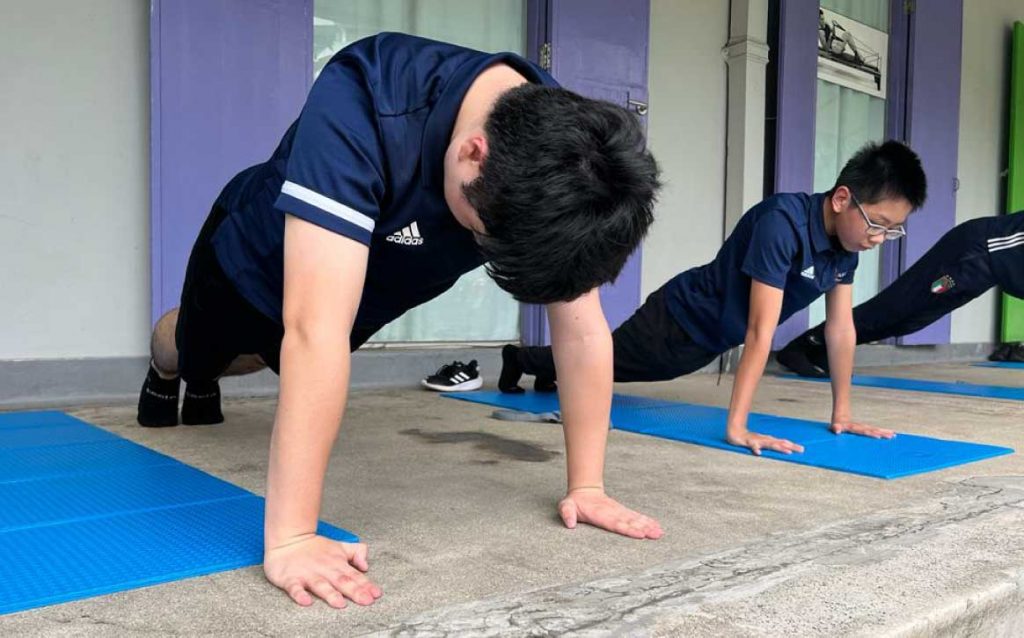 How to Enroll in a Private School in Singapore
Under the Compulsory Education Act, all Singaporean children above the age of 6 years old must attend a national primary school. Permission must be sought from the Ministry of Education (MOE) for those who wish to send their children to a private school. For secondary-level students seeking admission into a private school, the concerned private school will have to obtain approval from MOE before admitting any Singaporean student.
Private schools have their own regulations for enrolling students. The enrolment process takes place through direct contact with the institution. Most private education institutions require an entrance exam. For instance, some private schools require the ACE Diagnostic Test to determine a student's performance level and learning gaps.
Additionally, if a foreign student is accepted into an institution, they will have to apply for a Student's Pass, allowing them to study in that particular school. For foreigners, it is mandatory to only apply to an EduTrust-certified private institution which should be registered with the Committee for Private Education (CPE). A Student's Pass will only be approved if the private institution meets all the criteria. Ask the institution if they have EduTrust Certification and can help with the application to apply for the Student's Pass.
Which Private School in Singapore is Better Choice for Your Child?
Private schools in Singapore typically have smaller class sizes, which allows for more individual attention from teachers. This can be especially beneficial for students who need extra help or are struggling in certain subjects. In addition, private schools often offer a wider variety of extracurricular activities that can give your child the opportunity to explore new interests and develop skills that they might not otherwise get to experience. Many people believe that private schools provide better quality education than public schools; however, which institution and curriculum to choose is entirely up to parents.
For instance, if parents wish for their children to study in an independent and holistic learning program that is built on Christian principles, TLS Academy would be the ideal choice. It is an EduTrust-certified Singapore private school that provides individualized and holistic private education for both local and international students. The school offers an internationally-recognized curriculum, and has a stellar faculty that is dedicated to helping each student reach his or her potential. With small class sizes and plenty of extracurricular activities, TLS Academy not only encourages academic success but also promotes a healthy social life for students.